Greetings!

Welcome to the September issue of the Central Midwesterner. I'd like to extend my personal best wishes for the start of the new church year. There's lots of information here about District Assembly and many more events going on in our District. More detail can be found on our website on an ongoing basis, not just once a month when you receive this newsletter. Be sure to check the website.
---
Lifelong Growth and Learning Sept 2007
Dori Davenport Thexton
Usually late August and early September are not busy times in our district office, but this year has been different. Ian and I have both commented to each other that fall seems to have slammed into us at full speed, and for some reason, we aren't ready. Of course, I know this is the busiest time of year for all of you who are leaders in our congregations and you're probably thinking, "quit whining!"
Read more...
---
Shaping Our Religious Future
Ian Evison
In the Kiosk (quarterly flyer packet) that went out to churches a week or so ago you may have seen the flyer with the announcement that our keynote speaker for this year's District Assembly (2006), Diana Butler Bass and that our theme will be "Church for the 21st Century: Shaping Our Religious Future." Diana is author of six books on contemporary American religious practice including her most her best-selling The Practicing Congregation: Imagining a New Old Church (Alban, 2004), Nomads to Pilgrims: Stories from Practicing Congregations (Alban, 2005), and her most recent, Christianity for the Rest of Us: How the Neighborhood Church Is Transforming the Faith (Harper Collins, 2006).
Read more...
---
District Assembly 2008 - Save the Date
Michelle Richards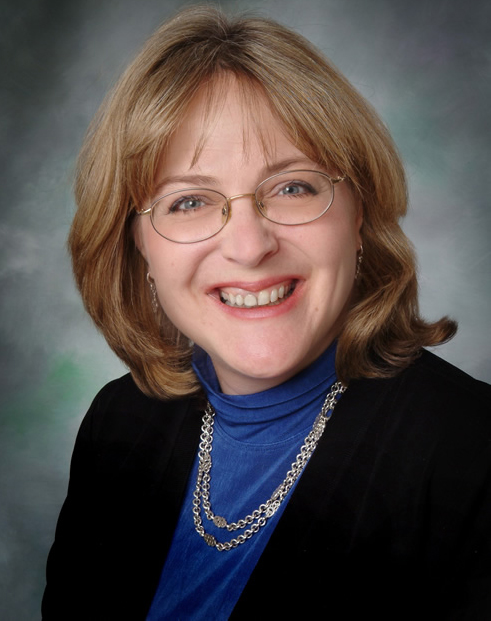 Mark your calendars now and save the date because you won't want to miss this year's District Assembly in St. Louis Friday April 25 through Sunday April 27. The highlights of this year's assembly will be conversations, speeches and worship services about taking lessons of the past and using them to shape our religious future.
Read more...
---
Pledging Season
Neil Lichtman
The aim of this column is to expand on the e-mail I recently sent to our CMwD Congregations requesting each make a formal pledge to our UUA and CMwD this year. As I mentioned there, a pledge may seem like a technicality we can survive without. And, yes, we can. Yet, pledging does help us plan, and you budget. That may not seem like much to some of us, so I'd like to encourage us to look at pledging a little differently.
Read more...
---
Welcoming Families with Children
Michelle Richards
We're all looking for ways to attract new families to our congregations, and if the adage is true that a healthy, growing church is full of young children – then we need to discover ways to bring those families to our doors and keep them there once they arrive. The question is: how do we welcome families in our congregations, and do we have policies and programs in place to meet their needs?
In
"The Family Friendly Church
" by Ben Freudenburg and Rick Lawrence, the authors argue that to reach the needs of todays families with children, congregations must take a serious look at just what the church offers to make these families want to give up their precious time together and spend it at church.
Read more...
---
From Scarcity to Abundance
Michelle Richards
Many of our congregations exist within a culture of scarcity. They believe that they are unable to afford funding programs or new ideas because they are financially poor. They believe that they never had enough money and they never will. This culture of scarcity holds these congregations back from hiring additional staff, buying updated equipment or accomplishing many of the goals they would like to see happen – if only they had more money.

However, according to Wayne Clark, the UUA Director of Congregational Stewardship Services and author of the recently published Beyond Fundraising: A Complete Guide to Congregational Stewardship, this idea of our congregations "being poor" is only a myth. In fact, it is one of the most common myths that congregations believe in and act upon when it comes to fundraising. Clark says "the reality is that there is enough money – the question is, can you make a compelling enough case which will encourage people to give accordingly?"
Read more...
---
UUA Trustee Sept 2007
Justine Urbikas
Greetings Central Midwest!

Everyone at our District Board meeting this past weekend was asking me what was going on with the UUA Board and what not. Sadly, I have not yet had a meeting, and all I have to report on is that the new board member orientation and the first meeting happen mid October. Until then I'll just have to figure out as much about the Board as I can by sifting through the e-mails I get and asking questions.
Read more...



---
Meadville Lombard Winter Institute 2008
Tina Porter, Meadville-Lombard
February 8 – 10 in Chicago
Can We Build Beloved Community Through Political Action?

How is political work connected with the institutional life of the church? How do we, as religious liberals, build the beloved community that stands on the legs of justice, equity and compassion? Where can you go to have the discussions that merge the spheres of politics and religion, but from an unapologetically progressive point of view?
Read more...
---
Did your congregation receive the brochure for the UU Women's Connection Fall Conference November 9-11, 2007?

If not, please ask the Chair of your Women's Programing to go to www.uuwomenconnection.org for the brochure and registration form.

And please put the following in your orders of service and newsletter:

Shelly Jackson Denham will be the theme speaker and singer at the UU Women's Connection Fall Conference Feel The Rhythm November 9-11, 2007. Composer of five hymns in Singing The Living Tradition, she will help us reflect on "Who Am I?, What is Sacred to Me?, and How Shall I live my Life?" The 25th Annual Fall Conference will be held at George Williams College Retreat Center at Williams Bay, Wisconsin. For a brochure and registration form go to www.uuwomensconnection.org or call Sage Hagy 847-498-9333 or Emily Meter. Register by October 1 or pay late fee.
---
Hope your Autumn is off to a good start!

Dori Davenport
Editor