Emerging Congregations
Dori Davenport Thexton
There are many exciting things going on in our district this fall and I hope to see you at at least one of the events! In addition to the workshops posted on our district web site, there are a couple of unique things happening that we hope to build on for all of our district congregations in the future.
We have an Emerging Congregations team, a pilot program for growth in smaller congregations, numerous events for congregational leaders, and of course, District Assembly!
Read more...
UUA Trustee October 2007
Justine Urbikas
Happy Autumn!
The fall is finally here—and I'm so excited because it's my favorite season!
The fall marks so much for many different people, the start of a school year for everyone from youngsters to college students, such as myself, and for the many teachers and professors we have in our denomination. The fall also marks the beginning of the church year for us summer vacationers.
The beginning of this year so far has been VERY exciting. Last week the first of several ads for the UUA in Time magazine showed up asking the question: is god keeping you from going to church?
Read more...
Annual Program Fund Oct 2007
Neil Lichtman

Dear Fellow UUs:
This will be short.
As I intimated in my last column, I'm dedicating these columns to one issue only for a few months: Pledging.
If you have already made your pledges to our Unitarian Universalist Association and Central Midwest District, then thank you. By making pledges to the UUA and CMwD, you have promised to support every UU congregation, both nationwide, and, of course, in our district. This is an important promise for it allows us to know with certainty we can sustain and deepen the programs and activities that exist for you.

If you have not made your pledges, please do.

In our request for your pledge, we hope you can do so at Fair Share. However, if that is not possible, a pledge of your most realistic expectations is still a promise by you to support the congregations that have already promised to support you..

Thank you.

Neil Lichtman
Your CMwD APF Chair
Youth Advisor Con
Kimberlee Tomczak

Do you know who your congregation's youth advisors are? This rare group of courageous optimists traverses into the land of adolescents. Their mission is to have a vibrant safe youth driven group that allows our youth to explore their congregation, venture into social action, experience all aspects of worship, become community leaders and learn (though many youth have an allergy to the word curriculum). If this sounds exciting to you, find them and volunteer. Youth advisors can often be found in the basement of your congregation in a brightly colored room offering their time and wisdom to mentor our youth.
Read more...
Caring Congregation Training
Bob Skrocki

Your congregation is invited to consider sending two representatives to be trained in the Caring Congregation Program: Embracing Mental Health Issues, November 9-11, 2007 at DuPage Unitarian Universalist Church, Naperville Illinois.
People with mental disorders and their loved ones fill our pews. The Caring Congregation Program helps congregations in welcoming and supporting those with mental disorders and their families. It uses a book with workshops written and pilot tested by Rev. Barbara F. Meyers, a UU community minister who focuses on mental health issues. This interactional training will include getting familiar with the curriculum, basic facilitation skills, practice teaching and open time to explore concerns for your congregation. Sunday morning will be free time for worship. More information on Barbara's programs is at her web site. or This email address is being protected from spambots. You need JavaScript enabled to view it.
Read more...
District Assembly 2008 - Save the Date
Michelle Richards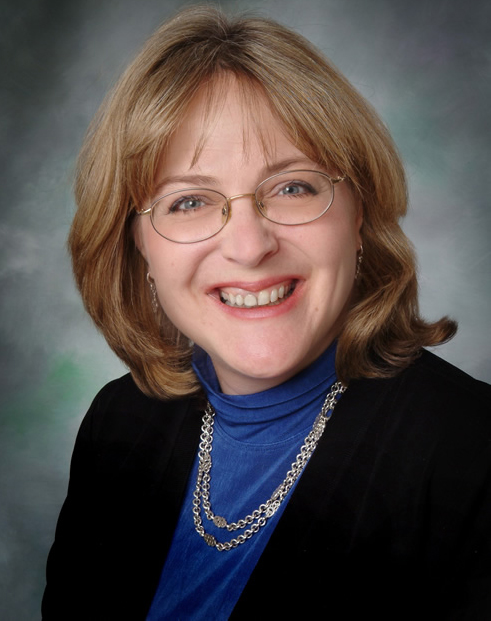 Mark your calendars now and save the date because you won't want to miss this year's District Assembly in St. Louis Friday April 25 through Sunday April 27. The highlights of this year's assembly will be conversations, speeches and worship services about taking lessons of the past and using them to shape our religious future.
Read more...
DA2008 Sermon Contest - DEADLINE MOVED TO MARCH 1
Dori Davenport Thexton

The Central Midwest District of the UUA is challenging you to a sermon contest! The winner will deliver the sermon on Sunday, April 27, in St. Louis. In addition to the honor, the winner will be awarded a $500 prize. We are seeking sermons based on the theme of District Assembly: Church for the 21st Century: Shaping Our Religious Future.
Read more...
Get Involved in Peacemaking
Michelle Richards

At the 2006 General Assembly in St. Louis, a Congregational Study/Action Issue (CSAI) was passed inviting all of us to consider how we can do more for peacemaking in our troubled world. The issue boils down to this: should the Unitarian Universalist Association reject the use of any and all kinds of violence and war to resolve disputes between peoples and nations and adopt a principle of seeking peace through nonviolent means?
Read more...
CMwD Board of Trustees
Dori Davenport Thexton

The Central Midwest District Board in front of the Carbondale, Illinois congregation's great outdoor Chalice sign. The Board met there in June 2007, in honor of Carbondale's award as a Breakthrough Congregation.