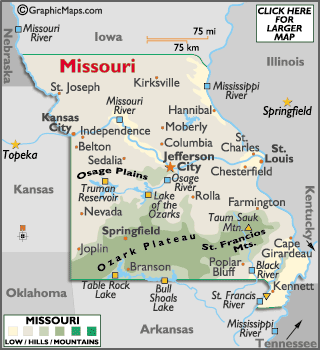 UU churches in Missouri have a hard time sharing ideas and support around statewide issues, because the state is divided among three districts. Central Midwest District extends west to Columbia, Jefferson City and West Plains. Kansas City and Warrensburg are in Prairie Star and Springfield is in the Southwest District.
This division is particularly frustrating when it comes to state-wide social and policy concerns.  Activists in Jeff City Fellowship, for instance, have felt isolated in their conservative area when calling for responsible education on human sexuality or for an end to discrimination based on sexual orientation or gender identity.
Missouri UUs met for the first time in March at the UU Fellowship of Jefferson City to form a group to address this problem: the Missouri Unitarian Universalist Advocacy Network - MUUAN.  The group will model itself on networks and legislative ministries supported by the UUSC in other states.
The top priority is to make information about state-wide issues and efforts in congregations more accessible. For instance, if UUs in Springfield are interested in the midwifery issue, they will be able to go to MUUAN to find background information, analysis of legislation and contacts with UUs across the state who are involved in the issue.
The presentation of documentary films has been a good ministry for several congregations, but it's hard work to find them, and then determine the legality of showing them publicly. We think MUUAN will be able to serve as a repository for information about films.
MUUAN may try to identify an annual issue that UUs would accept as a major priority: affordable health care, fair taxes, anti-bullying legislation, and so on.
UUs from All Souls in Kansas City and UUFJC attended the meeting and will form the core of a steering committee to organize the network.  Members of the Warrensburg, Columbia, West Plains and Kirkwood congregations have also been willing to participate.
Membership in the committee is open to all those interested in making a commitment to getting the network started. Don Love, UUFJC, will serve as convener. Contact him at
This email address is being protected from spambots. You need JavaScript enabled to view it.
or 573 875 7918 for more information.